A 1990's LGB train found its way into our home yesterday.
Of course Mitch had nothing everything to do with it.
Can you tell?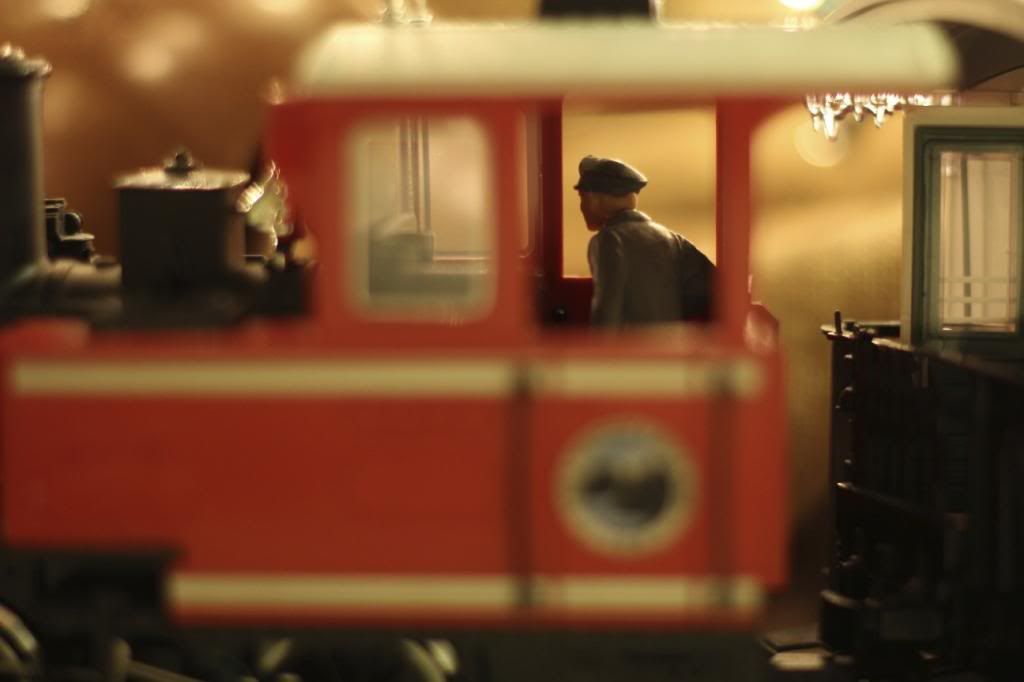 Now it is circling around our Christmas tree.
And, this little guy "watches to make sure everything works!"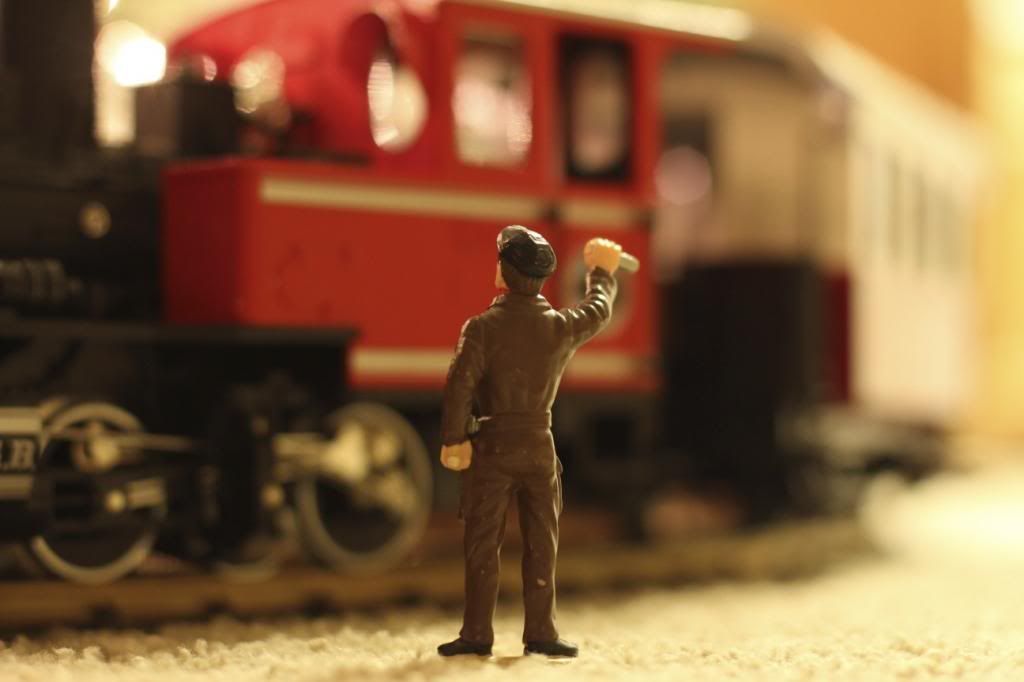 Sometimes I wonder if I just married a big kid?