When Mitchell's dad brought in our 11 foot Christmas tree and sat it right in the middle of our living room, I instantly knew there was no way I was going to be chopping it down to fit somewhere more aesthetically pleasing. See, we have 9 foot ceilings that vault in the middle of the room at 11 feet. Any decorating guru would know that an extremely large Christmas tree might look better cut and placed neatly off to the side. Anyone who knows me knows I am a little OCD about being neat and organized. For one brief second I thought I might get a little anxiety (seriously) about keeping it where it was, but I overlooked the thought and just started throwing the decorations on. Once we got it all fancied up I loved it even more! So, in our house we are setting a new trend and keeping the beauty of the tree front and center!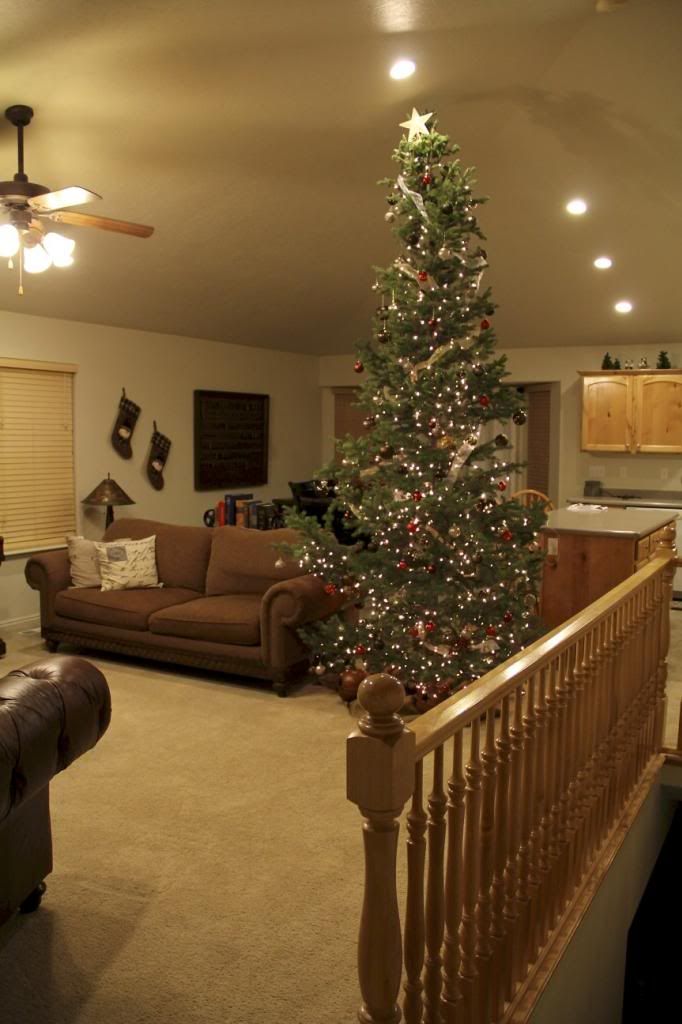 So, how does this tree compare to l
ast year's Wal-Mart tree
? Or,
our first Christmas tree
? The first year tree was no bigger than maybe six feet. It was the first year I had ever had a real tree. It took some getting used to. Shepherds always cut down their tree and I grew up having the same tree my entire life. I didn't like having to fill in odd places where branches were missing. I liked perfectly symmetrical trees (OCD, no?) I have come a long way and now prefer a real freshly cut tree.
Every year, the day after Thanksgiving, the Shepherds gather a trailer full of trees for family members and friends near Scofield, Utah. This is where Mike (Mitch's dad) helped build their family cabin many years ago. They recently sold it to someone else within the family, but it is a special place for the Shepherds.


Last Thanksgiving we were with the Kearney's in Georgia. I missed my family, but was thankful to have family away from family. But, this year we had two Thanksgivings! On Wednesday night we celebrated with the Shepherd family. Shepherd family doesn't seem to take as many pictures as Pedersens do. So I guess for some reason that means it isn't as natural to pull out our camera and snap pictures. So, no pictures from Thanksgiving #1.

That night we slept at my brother's house so we could get up bright and early and run our first 5k on Thanksgiving morning! This seemed like a really good idea when we signed up. But, little did we know we would both be sick. I was just getting over a cold and Mitch was just beginning his cold. Needless to say, we still ran the race.
Eric, my nephew, beat us all with his 8 minute miles.
Mitch came in at 59/170 (in his age and gender) with a 9:03.4 minute mile and 28:04.6 minutes total. Him and my brother, Bob, crossed the finish line at the same time.
Brad came in about a minute after them.
I finished in 68/243 place in 30:54.8 minutes. That is 9:58.3 minutes a mile.
And, then Erin, my brother's girlfriend, finished in about 45 minutes.

I was pretty happy with the results. I really wanted to do make it in under 10 minutes - next time. I've never been much of a runner and I've never really "trained," but just lately I've been doing it more often and I am really excited to keep building up my endurance. My long term goal is to run a marathon by next year at this time.




I think I coughed straight for almost two hours after the race though. My cold had moved into my lungs and I didn't feel too hot for the remainder of the day. By early afternoon Mitch came down with a fever and was pretty miserable the rest of the day. Maybe we both pushed it a little too much for being sick.


That afternoon we went at saw The Guardians with my sister's family and Brad. After, we went to my parent's new house to celebrate Thanksgiving. Maybe if we had been here last year for Thanksgiving it would have felt different, but it really didn't. Even though it was a little different layout, everything really felt the same. Of course my Mom's touch made the house feel warm and inviting. Even though, neither Mitch nor I ate very much, I think everyone thoroughly enjoyed the atmosphere (and food).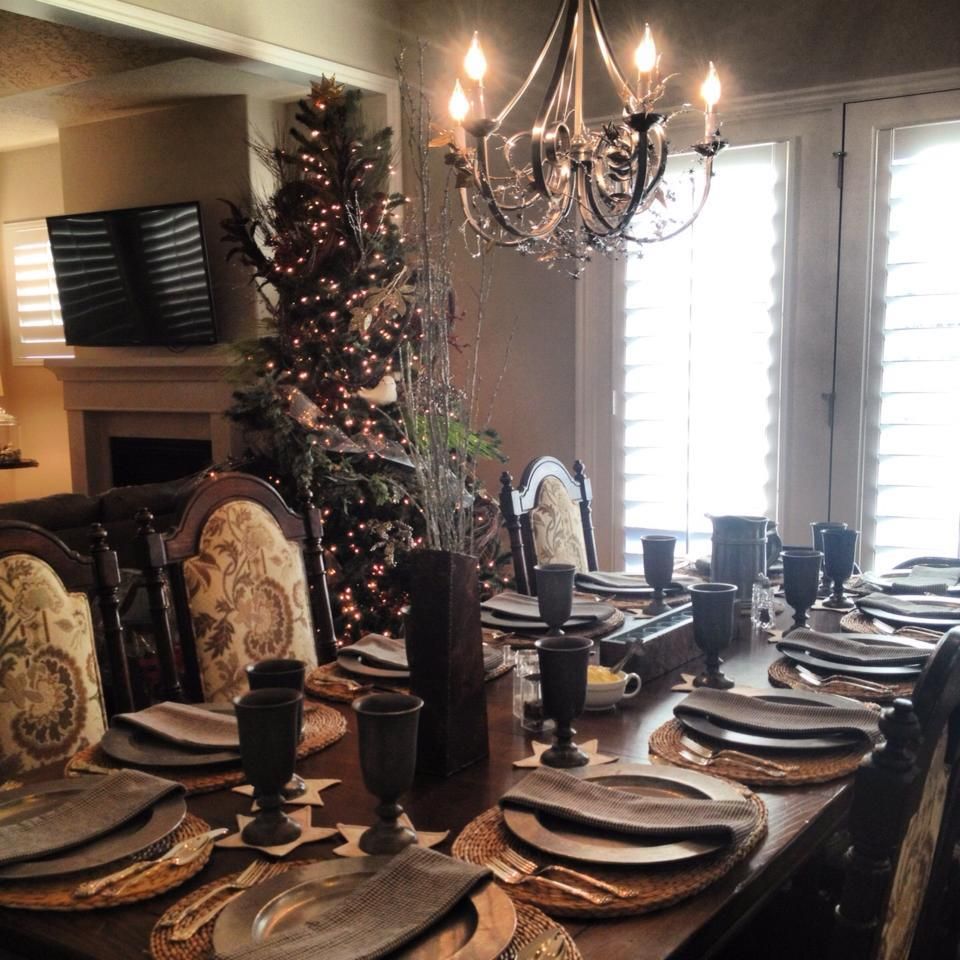 After dinner we did our family traditions - played the chimes and wrote our five year goals and what we are thankful for. By this point Mitch's fever had only gotten worse so it was hard for him to have much fun. He retreated to my parent's bedroom while the rest of the family played games. While everyone was scouting out their Black Friday routes, Mitch and I decided we had better head home and get some rest. So, by 9:00 we were at home in bed with the lights out. Which, was a little abnormal for a Thanksgiving evening, but the rest was definitely needed!

By Saturday we were feeling much better. With the tree decorated and the Christmas music on, we finally feel like it is Christmas around here. We had a good snow storm about two weeks ago, but now it is all melted. December is just around the corner so we need just a little bit more snow (notice how I said little) and then Christmas can come! And, of course, graduation :)